Guide To Outdoor Aluminium Venetian Blinds
December 5, 2018
No Comments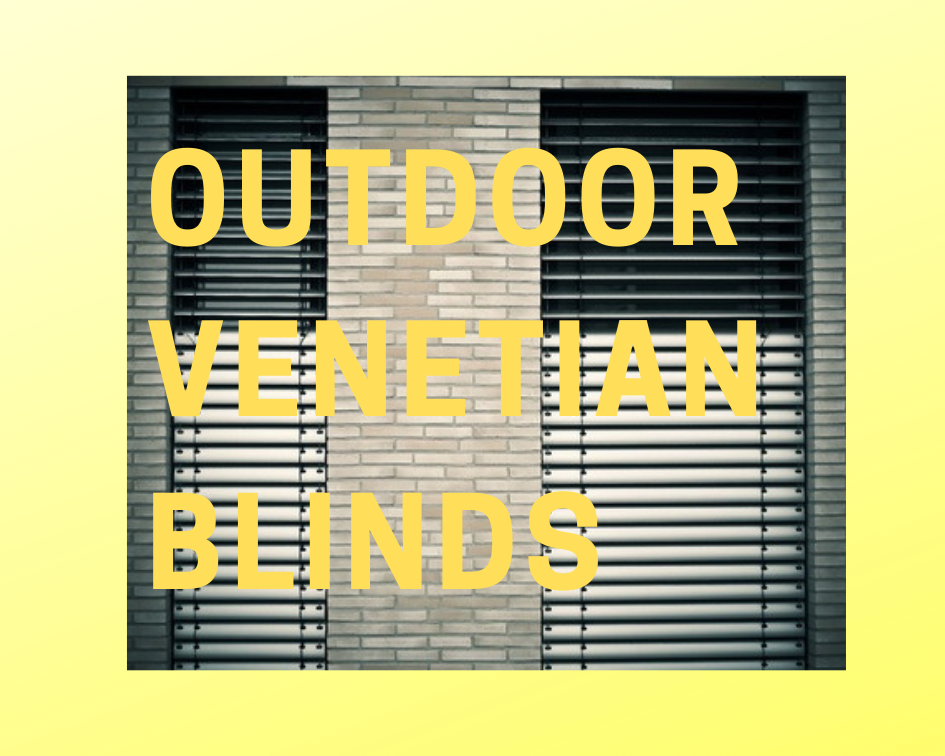 If you want to give your home or office a creative blend of beauty and style, no other blinds fit that category well like the outdoor aluminium venetian blinds. Also known as external or exterior Venetian blinds, these latest designs not only stand the Melbourne weather conditions but also spruce up your structure.
For a long time, aluminium Venetian blinds were used indoors. But now, more and more people are turning to external Venetian blinds for their comfortability and decorative finish.
Their widespread application in European countries can be seen on verandahs, pergolas, patios and windows of office units, home units and industrial buildings.
Why use outdoor aluminium venetian blinds?
Energy efficiency
In today's society, there's a growing concern to limit energy consumption. Outdoor blinds are one of the most energy-efficient devices you can apply to save heating and cooling costs.
We all know how hot summer can get in Melbourne, Sydney and other parts of Australia. These blinds provide a heavy shading aspect allowing you to enjoy the cool indoor climate.
Likewise, they keep the warm air in during the cold winter weather.
Light management
To protect your home interior from the damaging UV rays, these external blinds act as barriers against the amount of sunlight entering your home.
They minimise the blinding glare of the sun while letting in as much natural light as possible. Outdoor blinds are known to block up to 95% of UV rays.
With the right tilt to the slats, you can optimise sunlight during winter or regulate the heat during summer.
Durability and resistance
If you're familiar with the Australian climate of strong winds, heavy rains and high solar radiation, you'll want to install outdoor Venetian blinds. They are reliable and offer a delicate touch of class.
Combined with aluminium guidance/wire, the slats become stable and can withstand windy conditions.
Privacy and protection
You can use the blinds to keep your home safe. With their ability to completely lock out external light, it will be difficult for intruders to ascertain whether or not you're home.
The blinds come in many styles including retractable, roll up and motorised to provide a smooth and intuitive operation.
Application of outdoor aluminium venetian blinds
Nearly any kind of structure can benefit from the installation of exterior Venetian blinds. The common application includes:

•Multi-family housing units such as barracks

•Offices

•Residential buildings

•Industrial structures

They are commonly used in areas with warmer climates to create favourable working conditions.

The outdoor Venetian blind industry has evolved to become a leading trend in many architectural structures globally. They are highly beneficial especially in areas experiencing high-temperature levels.

Their ability to save energy bills and high resistance to different environmental conditions has seen an increase in their use. For further information go to A1blinds website.

Outdoor aluminium venetian blinds not only satisfy the demanding designs of modern structures but also offer practical comfortability. Whether you're an architect or a homeowner looking to take advantage of the solar reflecting and soothing shade effects, these blinds are the solution.

Tags : Aluminium Venetians | outdoor Aluminium Venetian Blinds