A Guide to Buying an Antique Desk
July 22, 2020
No Comments
This short guide aims to answer some of the most frequently asked questions by potential buyers of antique writing furniture, and specifically small antique tables and writing desks. It covers key points like basic options, practicalities, types of writing furniture, age, woods, care of old furniture, and how to buy them from an antique dealer.
Antique writing furniture: the basic options
Flat desks: These are the most popular type of desk, being the most versatile, particularly when a large workspace is required for paperwork and/or computer equipment. Various sizes are available from the smallest width of 36 "(91 cm) to the largest workspaces of 72" (183 cm) or more. The depth of the desk is important: the narrower the desk, the closer the user's work material is, a deeper desk allows more storage space, but part may be out of arm's reach.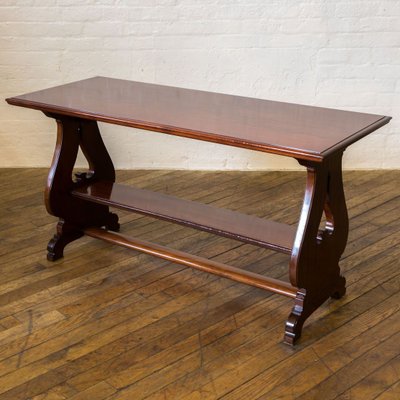 Desks are very popular in Victorian and earlier times. Taking many forms, Dickens desks, banker desks, roll-top desks, Carlton House desks, etc., Many of these desks were designed to be placed against a wall and have a relatively simple or even unfinished rear lift.

They are likely to be in the middle of an office or study to allow access to all sides of the desk. These desks also offer a very large workspace for a single user.

Desks to be viewed from all angles – As mentioned earlier, some desks were always designed to be placed against a wall. However, other desks were always designed to impress anyone who walks into a room and looks at the person sitting behind the desk. In this case, the "back" of the desks would be highly polished, paneled, and often decorated or carved. Partner desks also serve this purpose by offering an interesting and usable rear facade.

Tags : Coffee Table | dining table